PORTFOLIO - welcome to my work and thinking...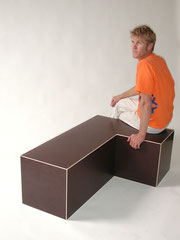 key qualities:
• lateral thinker with broad life experience.
• enthusiastic and continuous learner.
• able to form concepts and act.
• ability to connect with and inspire others.
interests and future goals:
• investigate-research art + urban-street
furniture in urban design & community.
• experiment with digital games as a tool for better urban design.
• continually re-evaluate and pursue sustainability.
• enjoy life and help others do the same!
website design & construct - john - 2011